An egg as big as the Minx's head
Some Easter eggs we made instead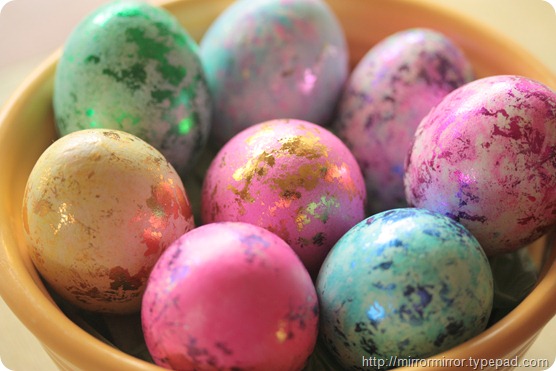 (Remember when I fondly imagined the Minx and I following Martha's instructions for tasteful natural egg dyes? Yeah right. Naive is not the word. This year's egg dying kit from the drugstore was entitled 'Bright & Shiny.')
Some chocolate cupcakes made that day
(Chocolate sour cream cupcakes with chocolate buttercream. The Minx was in charge of chicks, Cadbury's Mini Eggs and sprinkles. Prize Easter cupcake wrappers from Bella Cupcake Couture.)
We opened the 'Crack Mes' and shouted 'hooray'! (Still can't get over how exquisite these were, and the Minx managed to get one with a HOMEMADE. PAPER. DAFFODIL inside).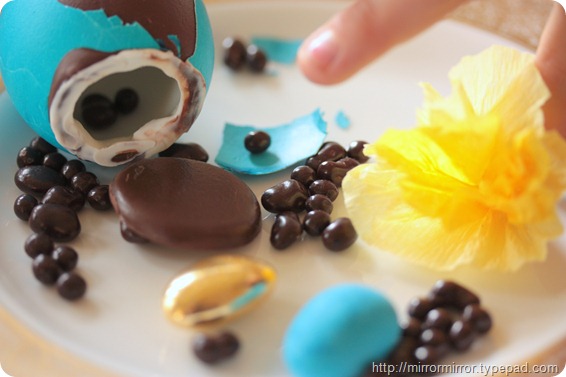 We went out for brunch and a movie too. (Both highly recommended).
We had tons of fun, what about you?
Sorry, I'm still in doggerel mode after the 'Easter Bunny' put together a hugely successful rhyming clues Easter egg hunt for the Minx. You have never seen two parents more ridiculously proud of their little selves than we were. Sad I know.