Last week Chinese actress Fan Bingbing won the Internet.
Firstly she gets to be called Fan Bingbing; secondly she gets to put tassels in her hair and look stunningly beautiful,  not utterly ridiculous: and thirdly she got to wear one of the most exquisite dresses I have ever, ever seen.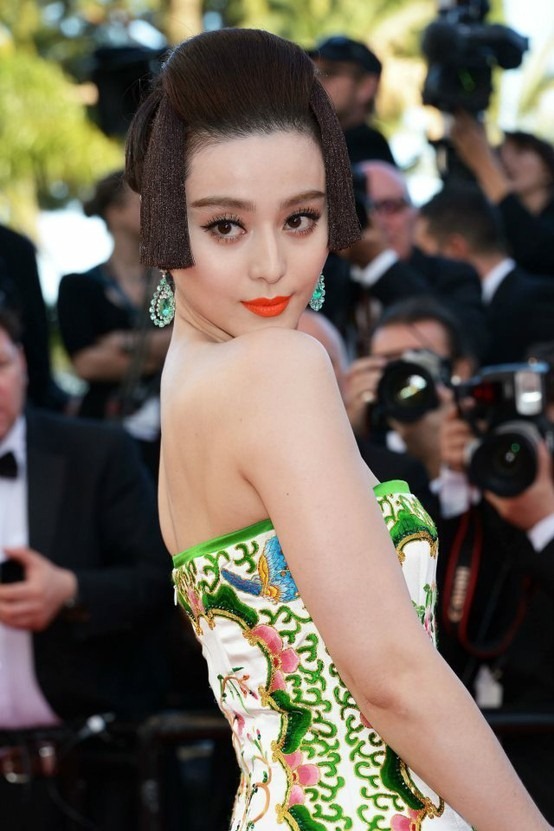 Her glorious embroidered dress by Christopher Bu was inspired by a Chinese porcelain vase from the Qing dynasty and tells stories of the Four Beauties of Ancient China. Her hair is worn in the style of a young noblewoman from the Tang dynasty. 
She and the dress are so freakin' beautiful that I want to hang her on my wall.