I was so incredibly moved by this art installation that I came across recently.
There's something about the beauty of the flowers in such a bleak space, and the hope they represent in a place that must have seemed devoid of hope for so many people.  Art can sometimes be so incredibly powerful.
In 2003 Anna Schuleit was asked to create a commemorative art installation to mark the closure of the Massachusetts Mental Health Center.  She noted that psychiatric patients are rarely brought flowers, so she used old hospital records to calculate how many people had passed through the facility and decided to commemorate each one with flowers.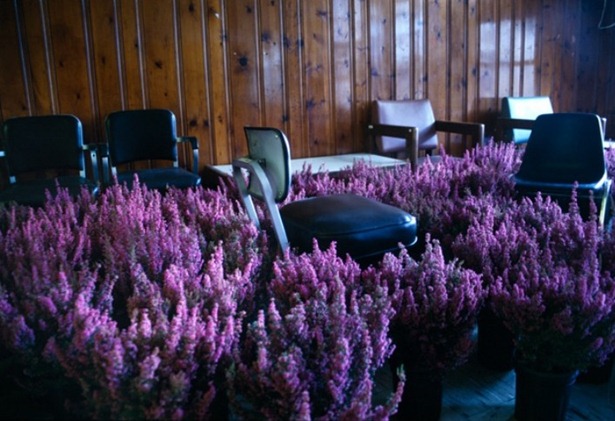 The 28,000 potted plants and green turf were spread throughout the building which was opened up to the public, including former patients and staff, for four days.  Then the plants were distributed to patients in care homes throughout the region (which is why Schuleit insisted on using potted plants instead of cut flowers).
Read more about it here. {Images by Anna Schuleit}