This week on Pinterest we've got spots before the eyes.
DIY tags with transparent polka dot stickers from Tokketok via Cinzia Ruggieri.
Iphone wallpaper from Gallery Hanahou via Ricki Mountain
DIY tablecloth from Oh Happy Day via Cinzia Ruggieri
Funfetti Layer Cake from Sweetapolita via Grace Kang.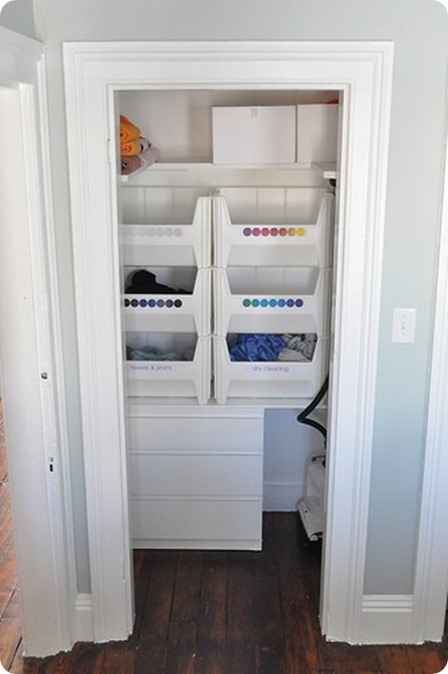 This idea for pre-sorting your laundry is INSPIRED.  I just wish I had an empty closet where I could do this in our house.
From Brick City Love via Shauna Christensen.