This is what's going down in Seattle this morning.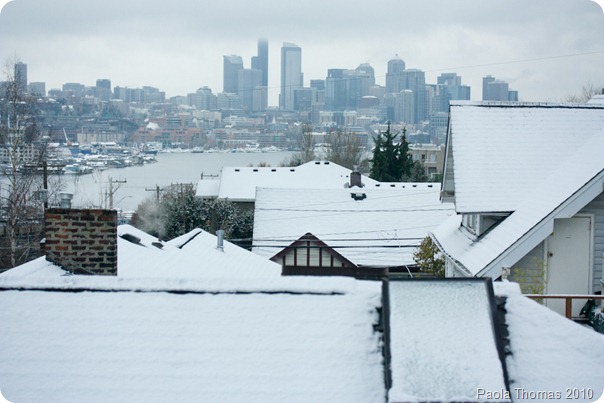 In a miraculous first the Minx's school DIDN'T decide that an inch of snow meant a snow day, so she went off to school well bundled up and practically bursting with excitement.
Because it's so close to the sea, Seattle doesn't actually get much snow, but by all accounts we're in for a hard winter this year.  And snow this early in November is amazing.
Here are a couple of shots I took out in the garden. You expect to see snow on berries and evergreens but on autumn leaves and lavender?