So, as you will hopefully have realised, I've decided to take my blogging a bit more seriously in the last month or so.
Would you believe I've been pissing around in an unfocused and inconsistent way on this blog for about seven years now?  At the beginning of this year I decided it was time I either put up or shut up, which was one of the reasons I attended Holly's class and have been thinking deeply about what I'm doing here.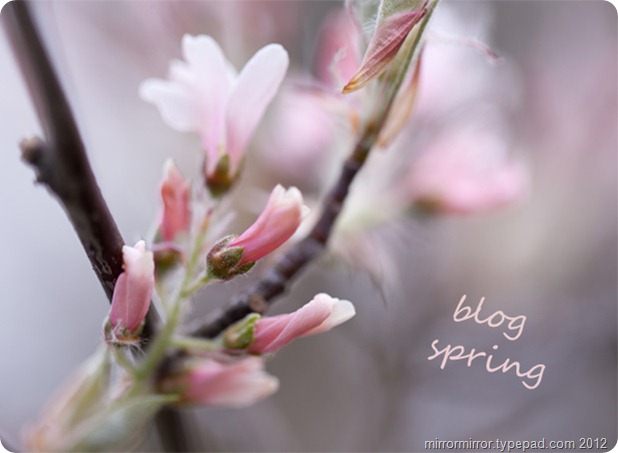 Can I take this blog to the next level, make it more professional and maybe start earning a bit of money off it?  I've taken a couple of online classes on monetizing blogs and it seems I'm currently at the bottom end of what an advertiser would be looking for in terms of monthly page views and unique visitors, so my first priorities are to bump up blog traffic, redesign the blog so that it better accommodate some curated advertising and put together a press pack.
I've also been giving some thought to the 'elevator pitch' for my blog ie. a short, succinct way of encapsulating what I'm trying to do here.  I found the section of Holly's class where we talked about this to be enormously thought-provoking, as the one thing I've struggled with over the past few years is knowing and communicating exactly what this blog is about.
This is what I've come up with so far:
Does that float your boat?  Does it sound like the sort of blog you would visit often and comment on?  I'm a chatty, opinionated extrovert, so the things I love most about blogging are chatting, sharing opinions, hearing what others have to say, learning new things,and making new friends,
And all that can only happen if there's an engaged commentariat.  Which is where you guys come in.  I love it when you stop by and take the time to comment and chat and I'd like to make this a place you want to visit often and settle in for a cosy chat with a glass of wine and your gossip knickers on.
So this bit's all about you.  I've set up this Urtak questionnaire to find out more about the incredibly intelligent, stylish and forward-thinking people who read 'mirrormirror'. Some bits of information concerns the sort of demographic stuff that might be helpful for advertising in due course, but most of it is so I can help develop content that you guys want to read.
The great thing about this Urtak format is that you can answer as few or as many questions as you want, and you can also add your own questions for commenters here to respond to.  The questions I've seeded it with are delivered to you randomly.  And obviously feel free to share further information about your deepest, darkest personal secrets in the comments.  I won't tell.
mirrormirror readership survey
Update:  It has been brought to my attention that the mighty Urtak won't let you add questions without making you register etc. Stuff and nonsense.  If you have a burning question for the 'mirrormirror' commentariat, please add it in the comments and I'll make sure it gets asked.