Sometimes you have weekends that are almost impossibly inspiring; good for the deepest depths of your soul and quite possibly life changing.
This last weekend I attended a food photography workshop in Gulf Shores Alabama, with the amazing Helene Dujardin of Tartelette (and Senior Photographer at cookbook publisher Oxmoor House) and the equally amazing Seattle-based food photographer Clare Barboza.
I'm still processing what exactly the workshop meant to me (there'll be a blog post with the images I took later this week), but one of the most quietly inspiring and good-for-the-soul aspects was the location. Who knew that Gulf Shores, Alabama was so incredibly beautiful?
Every day, we took walks on the enormous, blindingly white, sparkly sand beach – like dunes of soft sugar – and admired the seabirds and the soft pastel colours of the seagreen waves, the seashells and the pretty wooden houses on stilts, lined up like so many macarons on the water's edge (I'm clearly in a dessert-y frame of mind).
It was one of those places that always looks different depending on the light, but always equally enchanting.
Gulf Shores, I'm so sorry I doubted you.
Come take a walk with me.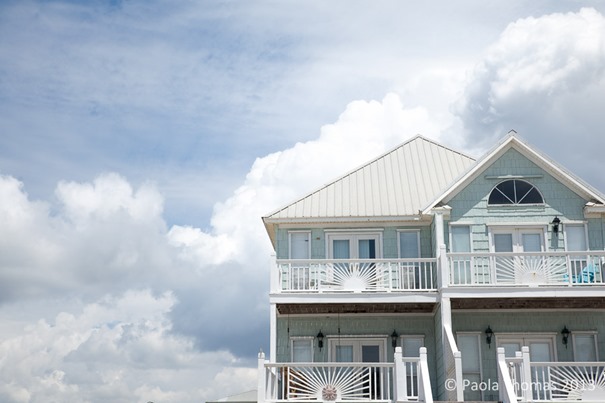 The name of the house where we were staying seemed hugely appropriate.
And I wondered if the clouds on the flight back were telling me something.
Check out Clare Barboza's blog post, to see what fun we had. And here's another blog post from my lovely classmate Jerry Deutsch. I met such fabulous people on this weekend.