I've been having fun with my Project 52 assignments recently. The last two assignments have been to take hone in on the type of commercial photography we want to focus on and to take a picture of the raw ingredients for a simple recipe.
So I got to shoot food and more food.
First up I decided to shoot a graphic shot of doughnuts. I was feeling lazy and baking is tricky at the moment without a proper kitchen, so I picked up some Krispy Kreme doughnuts and then mixed up a pink glaze to get some interesting drips and splodges.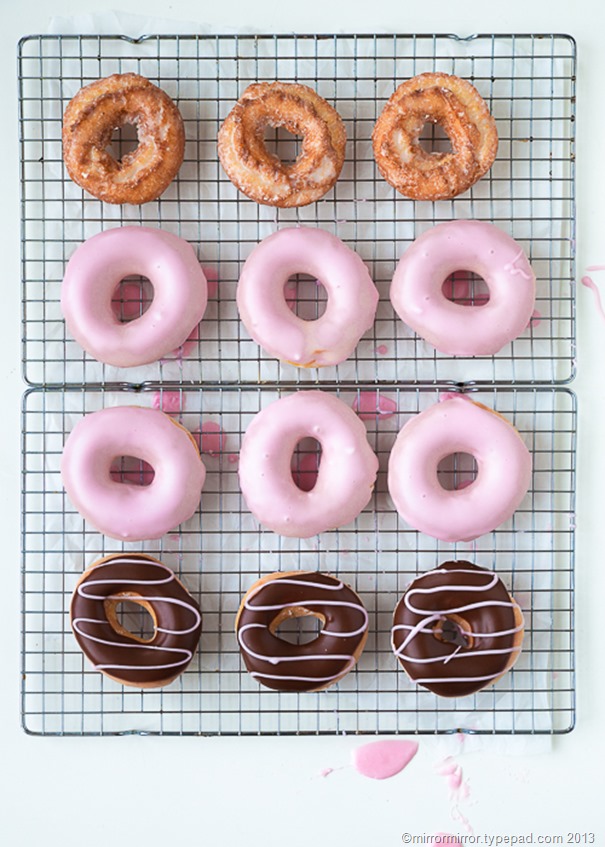 For the raw ingredients challenge, I tried to get a bit arty and was inspired by the idea of an artist's palette.
Beetroot, Orange and Pistachio Salad
Roast some beets whole in their skins in a little olive oil, salt and herbs (some thyme branches are good) until soft.
Peel the beets and make a salad with some perky watercress or rocket/arugula, some peeled orange segments, some pistachios or pecans and some chunks of goat cheese.
Dress with sea salt, extra virgin oil and some good syrupy balsamic vinegar.
Slowly and painfully I feel that I am groping towards a style – I'm not there yet, but it definitely involves interesting colour stories, graphic elements, shapes and repetition and lots of mess.